I have always loved the Church. I grew up in the church, my family firmly rooted in Sunday morning worship and Sunday evening testimony, impromptu after-church pizza with friends and sharing life that wove in and out of the walls of the church building.  When I married, we looked for a church right away. We found a group of other young married people who were trekking through life together, and we joined their caravan. For a number of years we met, growing baby after baby until we were bursting out of the biggest classroom while our children sat on laps and cried in arms of the older generation who willingly watched them while we fellowshipped.  Church was safe, it was comforting, it was meaningful to our journey.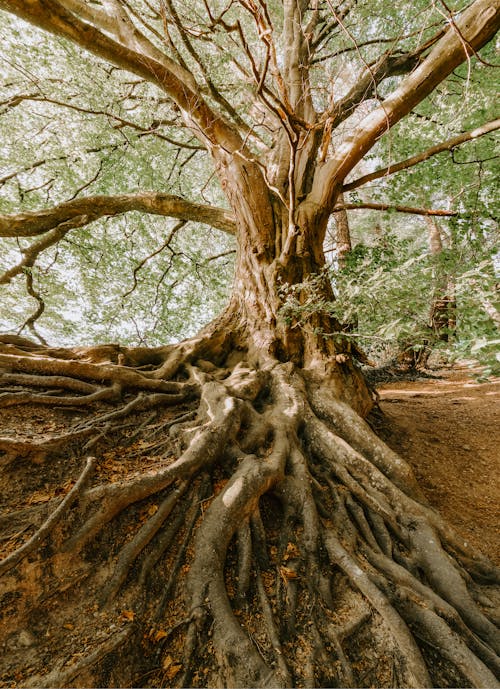 Then my life changed.  I realized that my husband had drifted foggily into alcoholism, and we had ignored the signs and symptoms.  He asked for help once. A friend from our church group came and prayed with him. I cried. He changed, but it was temporary.  His friends at work drank daily. His friends at church drank casually. He drank occasionally, then daily, then incessantly again.  I felt lost. We still met with our burgeoning group, but I became withdrawn, distrustful of the people I thought might help us through, but didn't.  Eventually, Nick spoke the word "alcoholic". He went to AA. He prayed…a lot. He committed to quit, and he did. Over 9 years later, alcohol does not have a hold on him.  But I still worry. Alcoholism is devious and wily. It does not respect boundaries. I feel it sometimes, waiting on the sidelines to attack. In that detour of our journey, I also felt the first sense that the church was not equipped to help us.
The years that have followed have been years of healing, but they have not always been easy.  Without the crutch of alcohol, Nick had to relearn how to handle his depression and anxiety, and eventually, he was diagnosed with bipolar disorder, a word that is thrown around casually but rarely understood for what it is.  In those years, Nick and I devoted, at times, all our efforts to the church, and at other times we pulled away. In my darkest times, I often felt displaced in the church. The interweaving of life and church that I had grown up in seemed a relic of the past.  A few older men spoke into Nick's life in meaningful ways, but the church collective was often distant. Still, I always lived in hope and vision of what God called the church to be. My brokenness became, in a way, my ministry. I wrote about my experiences and healing.  I talked with others who were struggling with marriage, addiction, depression. I listened. I tried to fill the empty spaces I felt when I was journeying through difficulties myself.  
This past year, I have felt the weight of the journeys of people I love and people I walk alongside.  I have felt the despair of not knowing how the church would, or could, help. I stepped away from ministries and responsibilities in the church building, but I stepped into lives and efforts that aimed at lessening the suffering of others.  I felt needed, and I felt God's presence strongly when I actively sought out those opportunities. In this time, church has also drifted further from my grasp. In a stressful year of losses, uncertainties, and difficulties, culminating in a mental health issue with Nick that was far beyond my scope of understanding, I found myself slipping to the back in church.  Most Sundays, tears flowed unbidden during services. I felt lost, lonely, and confused in the place where my roots have planted me for over 30 years. In my own sadness, I also have become bitter, questioning, frustrated by the role of the Church. I have pored over Scripture and through religious writings to try to define what feels so broken to me. I have meditated on my role.  I have felt restless and uneasy, unable to define the dichotomy of my vision of the church with the reality of it. I have labeled the church a country club of sorts, when I want it to be a hospital. I have ghosted the greetings of 5-minute surface conversations on Sunday mornings, but I have sat on the porch in the twilight for hours discussing church with my minister neighbor.  
For the first time in my life, I do not feel drawn to the church as a collective building. And that is a scary admission.  Ironically, I feel like this internal battle has drawn me closer to God, even though I feel adrift in our culture's traditional religious scaffold.  
I do know that church is still my sanctuary and my home.  My feelings and actions in this moment may belie that truth, but I am confident in it.  I know that I do not sojourn alone. I know that God's plan for the Bride of Christ is not so fragile as to be destroyed by mistakes of man, by unintended sidetracks of society, or by the irresolute spirit of an individual such as I.  The church has survived thousands of years in various forms, and I know it will survive countless more. I do not fear the future of my life in the church, but in the moment, I am scared of the present. I don't know in this moment how to connect my ministry, my relationship with Christ, my desires for my children's walk with Jesus, back to the church.  But I am working on it. Should you wonder when you read this how lost I may be, please know that it is in seeking that you find, and I am seeking. I am reading more than ever, I am praying fervently, I am meeting together with others, and I am seeking wise counsel. It is in digging in the dirt that you find the roots, and I am dirty, but I will find them- the weaving of the church into my life and my life into the church that will grow into something beautiful and whole again.  If you are digging, too, through whatever pain and confusion you might have, keep the faith. The roots are steadfast.
  Lamentations 3:22-23 "The steadfast love of the Lord never ceases; his mercies never come to an end; they are new every morning; great is your faithfulness."